Posts for: March, 2019
By Dr. Brian Gniadek
March 17, 2019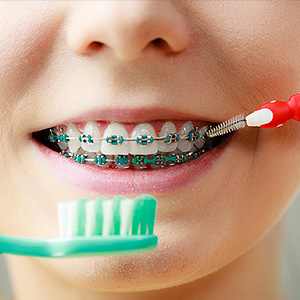 Wearing braces will probably never make your list of Most Pleasurable Life Experiences: you'll have to avoid certain foods and habits, endure some occasional discomfort, and perhaps feel some embarrassment about your appearance. The good news, though, is that at worst, these are mostly no more than inconveniences and additionally they're well worth the straighter, more attractive smile you'll achieve.
But there's one downside to braces that can lead to something more serious. The braces hardware makes brushing and flossing more difficult—and that could increase your risk of dental disease.
The principal goal of oral hygiene is to remove dental plaque, a thin film of accumulated bacteria and food particles that can cause tooth decay or periodontal (gum) disease. Without effective brushing and flossing, plaque can build up quickly and make the chances of having either of these two diseases more likely.
Not only does the braces hardware hinder your toothbrush's or floss's access to the parts of the teeth it covers, but it can also create "hiding places" for plaque build-up. Several studies have found that braces wearers on average have up to two to three times the plaque build-up of non-braces wearers.
There are ways, though, to make hygiene easier while wearing braces, particularly with flossing. Floss threaders or interproximal brushes can both be used to access between teeth while wearing braces. Another option is a water flosser or irrigator that sprays pressurized water between teeth (and beneath brackets and wires) to remove plaque. And braces wearers can get a prevention boost with topical fluoride applications or antibacterial mouth rinses to reduce disease-causing bacteria.
Besides taking a little extra time with brushing and flossing, you can also boost your mouth's health with good nutrition choices, less sugar consumption and keeping up regular dental visits. And, you should also see your dentist promptly if you notice any signs of tooth or gum problems—the sooner you have it checked and treated, the less damage any dental disease is likely to cause.
It's not easy keeping your teeth and gums plaque-free while wearing braces. But with a little extra time and effort, a few helpful tools and your dentist's support, you can maintain a healthy mouth during orthodontic treatment.
If you would like more information on best hygiene practices while wearing braces, please contact us or schedule an appointment for a consultation. You can also learn more about this topic by reading the Dear Doctor magazine article "Caring for Teeth during Orthodontic Treatment."
By Dr. Brian Gniadek
March 07, 2019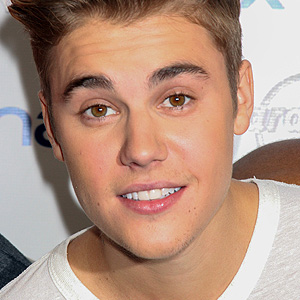 Is a chipped tooth big news? It is if you're Justin Bieber. When the pop singer recently posted a picture from the dental office to his instagram account, it got over 2.6 million "likes." The snapshot shows him reclining in the chair, making peace signs with his hands as he opens wide; meanwhile, his dentist is busy working on his smile. The caption reads: "I chipped my tooth."
Bieber may have a few more social media followers than the average person, but his dental problem is not unique. Sports injuries, mishaps at home, playground accidents and auto collisions are among the more common causes of dental trauma.
Some dental problems need to be treated as soon as possible, while others can wait a few days. Do you know which is which? Here are some basic guidelines:
A tooth that's knocked out needs attention right away. First, try and locate the missing tooth and gently clean it with water — but avoid holding the tooth's roots. Next, grasp the crown of the tooth and place it back in the socket facing the correct way. If that isn't possible, place it between the cheek and gum, in a plastic bag with the patient's saliva or a special tooth preservative, or in a glass of cold milk. Then rush to the dental office or emergency room right away. For the best chance of saving the tooth, it should be treated within five minutes.
If a tooth is loosened or displaced (pushed sideways, deeper into or out of its socket), it's best to seek dental treatment within 6 hours. A complete examination will be needed to find out exactly what's wrong and how best to treat it. Loosened or displaced teeth may be splinted to give them stability while they heal. In some situations, a root canal may be necessary to save the tooth.
Broken or fractured (cracked) teeth should receive treatment within 12 hours. If the injury extends into the tooth's inner pulp tissue, root canal treatment will be needed. Depending on the severity of the injury, the tooth may need a crown (cap) to restore its function and appearance. If pieces of the tooth have been recovered, bring them with you to the office.
Chipped teeth are among the most common dental injuries, and can generally be restored successfully. Minor chips or rough edges can be polished off with a dental instrument. Teeth with slightly larger chips can often be restored via cosmetic bonding with tooth-colored resins. When more of the tooth structure is missing, the best solution may be porcelain veneers or crowns. These procedures can generally be accomplished at a scheduled office visit. However, if the tooth is painful, sensitive to heat or cold or producing other symptoms, don't wait for an appointment — seek help right away.
Justin Bieber earned lots of "likes" by sharing a picture from the dental office. But maybe the take-home from his post is this: If you have a dental injury, be sure to get treatment when it's needed. The ability to restore a damaged smile is one of the best things about modern dentistry.
If you have questions about dental injury, please contact our office or schedule a consultation. You can read more in the Dear Doctor magazine articles "Repairing Chipped Teeth" and "Porcelain Crowns & Veneers."