Posts for tag: oral health
By Dr. Brian Gniadek
January 18, 2018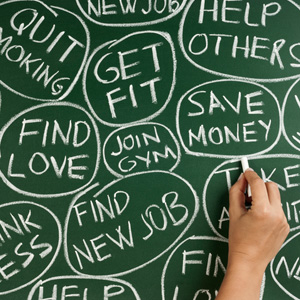 Did you make any New Year's resolutions this year? For many of us, these pledges reflect a sincere desire for self-improvement—whether it's in terms of our career, our personal lives, or our health. Yet it isn't always possible to keep every promise we make…and while exercising every day and cutting out desserts are worthwhile goals, they may also be very difficult to maintain. Fortunately, when you resolve to improve your oral health, there are some simple things you can do to help keep your smile looking healthy and bright.
Get Into the Oral Hygiene Habit
Got a minute? How about two minutes, twice a day? If so, you have time to brush your teeth properly. According to the American Dental Association (ADA), brushing twice daily with a soft-bristled brush that fits comfortably in your mouth—and replacing that brush every three to four months—is essential to good oral hygiene. The ADA also recommends flossing once a day to clean all the places where your brush can't reach—like in between teeth and under the gum line. Brushing and flossing are the best ways to maintain good oral hygiene at home.
Think Before You Drink
Here's another way to make a big difference in your oral health: Pass up those sugary and acidic drinks, and choose plain, refreshing water instead. We're talking about regular and diet soda, as well as fruit juice and those so-called "sports" or "energy" drinks. The sugar and acid in these drinks can spell disaster for your teeth: Sugar promotes the growth of bacteria that can cause tooth decay, while acid softens the hard enamel covering of your teeth, allowing cavities to get started. Water, on the other hand, satisfies your body's need for hydration without adding calories or harmful ingredients. That what makes it the best drink for your diet—and your oral health.
See Your Dentist Regularly
There are some jobs best left to the pros—like removing the hardened deposits called "tartar" from your teeth, and checking for tooth decay, gum disease and other oral health problems. We'll take care of all that at your routine dental checkup. Plus, you'll get a thorough cleaning and a chance to "brush up" on oral hygiene techniques that can help you keep your mouth healthy throughout the year.
If you have questions about improving your oral hygiene, please contact our office or schedule a consultation. You can learn more in the Dear Doctor magazine articles "Daily Oral Hygiene" and "Think Before You Drink."
By Dr. Brian Gniadek
August 28, 2017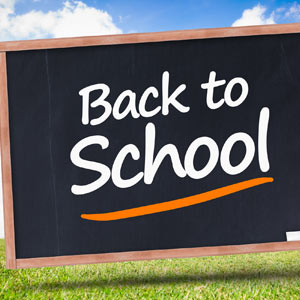 A new school year is right around the corner.  Here's something to add to your back-to-school list: Schedule a dental visit for your child. There are several good reasons for this:
1. Hidden Problems
Nearly 1 of 5 school-age children has untreated tooth decay. If decay progresses, it can interfere with eating, speaking, sleeping and learning. A checkup at the dental office can uncover a small problem before it turns into a much bigger issue.
2. Oral Hygiene
A back-to-school appointment is the ideal opportunity to get a professional cleaning. In addition, we can check on whether your child's oral hygiene efforts are up to par — and give pointers where needed.
3. Mouth Protection
Will your children be playing sports? If so, ask us about a custom mouthguard to help protect their teeth. If your child already has a mouthguard, we can check that the condition and fit are still adequate, given that your child is still growing.
4. Preventive Treatment
Speaking of protecting your child's teeth, an end-of-summer appointment is a good time to ask about preventive measures like tooth-strengthening fluoride treatments or protective dental sealants.
Make sure your child starts the new school year with strong, healthy teeth that will sparkle in school pictures. Please contact us to schedule a back-to-school dental appointment today!
By Dr. Brian Gniadek
June 06, 2017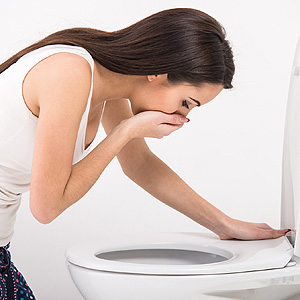 Sometimes dental conditions point to health problems beyond the teeth and gums. An astute dentist may even be able to discern that a person's oral problems actually arise from issues with their emotional well-being.  In fact, a visit to the dentist could uncover the presence of two of the most prominent eating disorders, bulimia nervosa or anorexia nervosa.
Here are 3 signs dentists look for that may indicate an eating disorder.
Dental Erosion. Ninety percent of patients with bulimia and twenty percent with anorexia have some form of enamel erosion. This occurs because stomach acid — which can soften and erode enamel — enters the mouth during self-induced vomiting (purging), a prominent behavior with bulimics and somewhat with anorexics. This erosion looks different from other causes because the tongue rests against the back of the bottom teeth during vomiting, shielding them from much of the stomach acid. As a result, erosion is usually more severe on the upper front teeth, particularly on the tongue side and biting edges.
Enlarged Salivary Glands. A person induces vomiting during purging by using their fingers or other objects. This irritates soft tissues in the back of the throat like the salivary glands and causes them to swell. A dentist or hygienist may notice redness on the inside of the throat or puffiness on the outside of the face just below the ears.
Over-Aggressive Brushing. Bulimics are acutely aware of their appearance and often practice diligent hygiene habits. This includes brushing the teeth, especially after a purging episode. In doing so they may become too aggressive and, coupled with brushing right after purging when the minerals in enamel are softened, cause even greater erosion.
Uncovering a family member's eating disorder can be stressful for all involved. In the long run, it's best to seek out professional help and guidance — a good place to start is the National Eating Disorders Association (www.nationaleatingdisorders.org). While you're seeking help, you can also minimize dental damage by encouraging the person to rinse with water (or a little baking soda) after purging to neutralize any acid in the mouth, as well as avoid brushing for an hour.
If you would like more information on the effect of eating disorders on oral health, please contact us or schedule an appointment for a consultation. You can also learn more about this topic by reading the Dear Doctor magazine article "Bulimia, Anorexia & Oral Health."